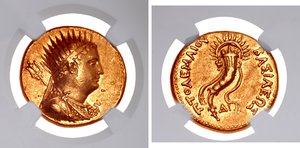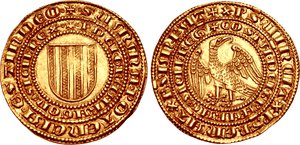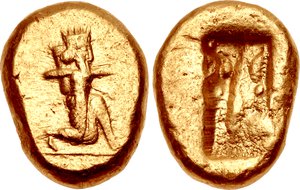 Above are examples of 4 different hordes of beautiful and once extremely rare coins to have hit the market over the last 5 years. The Ptolemy Octadrachm above used to be extremely rare and sold in nice Near EF for $25,000. After a horde hit the market - (at first reported as "tiny" and now it's clear it must have been in the 100s) the price has been slowly coming down to the point that it is almost a commodity coin sold graded at various price points. The above example in very nice graded AU condition sells for around $10,000. Mint State examples, are still rare and command a premium.
The Pergaman Alexander above turned up a few years ago in a horde that was expertly managed. Harlan Berk and CNG released a few examples at a time out of a "tiny horde" that sold for well over $100,000. Now it seems clear the horde numbered closer to 50, most of which are in superb condition, and the price has dropped in half to $50,000. Still a nice price, but for those who snatched up the first few, the discrepancy must be annoying.
The Pierreale of Pietro the Great used to be a $15,000 dollar coin before the recent horde "a tiny handful" cut the price in half, as examples from the tiny horde keep on appearing at auction Almost all examples have turned out to be very high grade.
And now, the shooting archer has appeared suddenly in a "tiny handful." The first couple of high grade examples were snatched up at $25,000 +. But if precedent is at all consistent we will be seeing these regularly at auction over the next three to five years.
None of this means these are not beautiful, historically important coins. It simply means one should be careful about the price point at which one acquires them.
Finally, collectors should also be aware that all of this is written from the perspective of the ancients market, where a coin is extremely rare if maybe ten examples exist. In the US coin market, a coin is extremely rare when only several thousand examples exist. In Ancients, if several thousand examples exist that would make the coin "Very common."