You're going to hear a lot of garbage in the debates tonight about "Growing the economy." How can you grow an economy when the middle class, which is to say % 98 of the economy is being crushed?
You can't.
Because there's no demand.
By Peter Robison -
Oct 2, 2012 8:53 AM ET
Meanwhile: Real Inflation is crushing what little the middle class retains:
Change in Family Spending: 2007 – 2011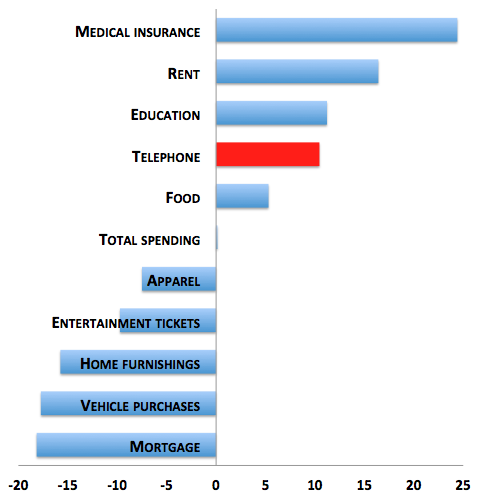 Medical Insurance, Rent, Food, Education: Not counted in CPI Inflation statistics. Neither is Fuel for your car and house.
In other words everything you need is way more expensive. And none of it is counted into official inflation figures. There is no inflation according to all economic advisers. That's because economic advisers are in that top 1 percent.